Waiting For Her
February 3, 2010
Nothing dared go near the first room of the dimly lit hallway,
not after the night of long cries and swollen eyes had gone past.
Bed sheets that smelled of lilacs and tears lay thrown across the floor,
old pictures whose frames were long past due lay broken by the doorway,
and the breathing machine that gave us so much hope sit turned off collecting dust.
Days had gone by with the smell of loneliness clinging in the air, clogging our throats,
Threatening the life inside of us, the only life we had left in our old, dying bodies.
The laughter that once filled the house with so much joy and happiness now doesn't exist.
The soft touches of beautiful, working hands no longer pat our backs or whisper 'I love you'
We sit in silence waiting for the day life will come back…waiting for her.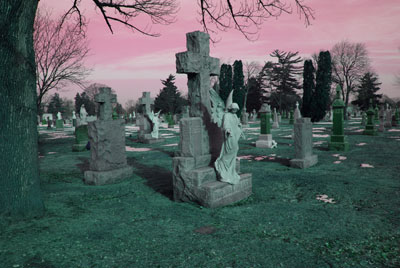 © Lauren M., Avondale, AZ