The Land of Make Believe
February 16, 2010
Living in the land of make believe
urging to fulfill my wildest dreams.
Along the way I laugh and watch
as people pass my way.

Dancing through the land of music and fun
hoping for the dance to last forever.
Throughout the fun I have to watch
as nighttime turns to day.

Opening my eyes in the land of dreams
watching as the sun rises.
Within the sun's shine is a sign
that blatantly catches my eye.

Waking up in the land of reality
watching the world fade away.
Apart from the world the sign gains strength
and flamboyantly screams my name

Laying awake in the land called life
realizing what the sign is.
The sign is not but a sign,
but the life I lead today.

Reality arrives when fantasy departs
along with the land of make believe.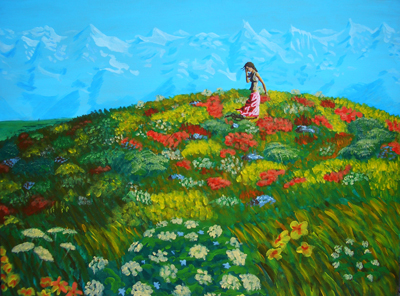 © Allison F., Langhorne, PA