Realization
February 10, 2010
Hearing the news sent me into a state of shock
Questioning everything as if the world itself had shifted
And everything had changed.
But is it really even sane
For me to investigate this any further?
Even though I`d like to hide and stay inside my mind;
In my little world where everything could be a happy fantasy.
But, life isn`t imagination;
What goes on is simply reality,
And sometimes it`s exceedingly cruel.
Surrounded by everyone
And they seem to be incredibly happy.
So shouldn`t I be?
I`m not answering the question, for my answer would be wrong.
I have no right to further distort my vision.
So I`ll just take a deep breath,
Go slowly, but surely,
And get back on my feet.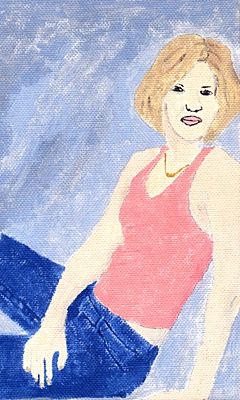 © Damon L., Purdin, MO