Perfection Is A Myth
February 10, 2010
Her nails stained with the perfect color of red. Dangerous is what they said.
Her lips quickly caught on to the trend. They turned to the lipstick for advice.
Her perfect blue eyes darkened by the black eyeliner that quickly took her under its wing.
The mascara danced upon her thick brown eyelashes turning them into what they said.
Her once dark freckles numbed with the pale foundation she was convinced she needed.
Her pale cheeks corrected with a bright pink toned blush that clung to her face.
The mirror sat in front of her. Taunting her eyes with an image she loved..
Her hair spray held it together making it stick to her head.
"Perfect" is what she said as she put down her brush.
For once she has found the image of perfection.
Ironically it was not her.
She wore a mask. And that's a fact.
Her natural beauty abandoned for what she thought was perfection.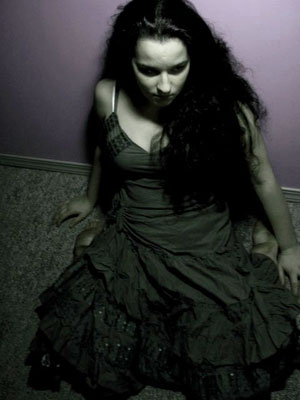 © Brianna D., Everson, WA