During the Storm
February 9, 2010
I feel the thunder as it shakes through my entire body
and the lightening as is pierces through my lonely heart
I see your heartache
and only wish you knew how much I was here for you
But until that day, I guess we'll stay our separate ways
as you leave me here with an emptiness inside

And as we pass in the halls
My heart will still continue to race
and when our paths cross
I'll put on a pretty face
and pretend that there is nothing between us

I'll try my best to stay away
and leave you with your success.
I do want you to be happy.
but it's so hard to sit here doing nothing, when I know you're not.

But until you realize that I don't need a big romance
that friendship will do
good luck with your life
shall we meet again, further down the road.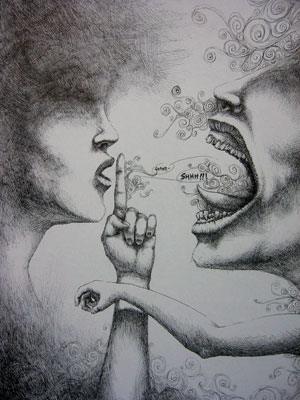 © Andrew M., Apple Valley, MN