Generations
MAG
February 9, 2010
Far back,
Seeds rouse and
Stretch
Into the hard limbs of generations.
His hand on the page tracing
The sown and unsown,
The branches and the roots
Of his legacy.
One line longer than the others,
As the tree awoke,
Broke the Earth's clay
And spilt the seeds of the next generation across the paper.
Other places old stumps,
Hidden from the stirring sunbeams
Asleep
Waiting for the morning
(that will never come)
When the blood line of ink might attach and name.
A date, to spread across the field
And make that place a home.
Waiting for the morning when the old stump wakes
To find it has grown gently into another's side.
To touch, to warm, to whisper.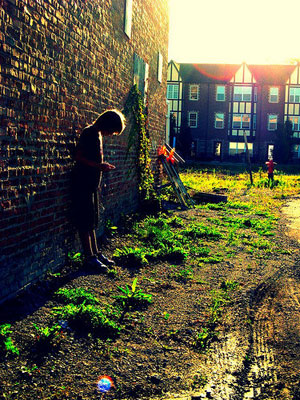 © Jessica R., Westchester, IL