Dear liar
February 9, 2010
I'm not going to send this letter, for I'm not trying to make it better
I just need to say the things I couldn't speak, all the words I never said because I was so weak
First of all I hate the way you have your hair. Why'd you change it, do you even care?
The drugs you do and the stuff you drink has changed your looks and the way you think
But that's not what I needed to say, I want you to know what you did that day
You built me up to fall in love but pushed me down and let me drown
I fell into darkness, gasping for air. You left me there, cold and bare
I watched your lips form into a smile; I was only needed for a little while
Although you've said you're sorry, it's too late. You've ruined then, and ruined fate
You never told me why and that's what makes it hard to say goodbye
I still find the time to cry, I can't forget your lie
I miss when you'd come around. I miss that lovely sound that came from your lips
I miss a lot of things about you now but everything I saw in you
Everything I wanted, Was everything I never really had.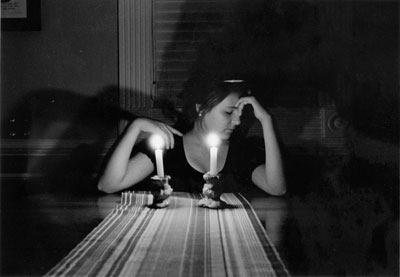 © Eleanor K., Bethesda, MD