Who I'm Made To Be
February 8, 2010
Hitting the ground running,flying above those who stand in the way...
Its the end of one life and the beginning of another; no more time to play.
Fall into dreams that may be left unspoken, forgotten, and beaten.
Reality comes fast like a train running off its tracks; out of control when it needn't.

"One life, One love," oh how cliche...
Be who you want to be, come what may.
No life is to be wasted, abused, or lost.
Forgive and forget, no matter what the cost.

Love to be loved; wisdom comes in such small quantities.
For someone so young and mind so old; its never been an easy road for me.
The bitter ending of one path, to the sweet beginning of another...
My journey has soared to higher horizons, exceeding the expectations of my father.

The good, bad, and in between...
These are the things that make me...me!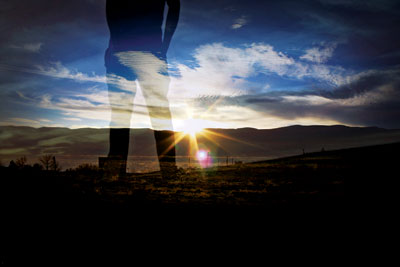 © Ezekiel R., Las Cruces, NM