Hell and Home
February 8, 2010
my strong soldier
fighting like it's the end
the love you have
for your country
is stronger than
the love of a mother.
how you deal
with the pain
I'll never know
It's enough
to make me crazy.
picturing you there
all the gunfire and flames
it's like I'm looking into

HELL
which is a place
you should never be
so end the fight
win the war
and
mop up the flood of my
hopeful tears
back home.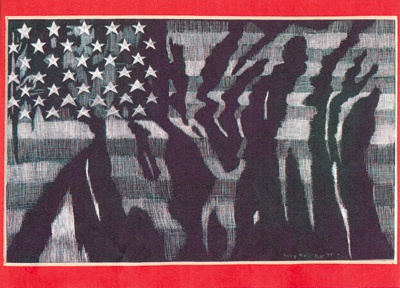 © Haley M., Ellinwood, KS