Headdress
MAG
February 12, 2010
It is the old,
the new,
hideously beautiful.

Heavy with tarnished silver
with the bright rich spirit of the poor,
elegance, bold clangy garish
sea and grass and sand and blood
and all this resting on a dancer's head.

It holds a thick rusty cross,
a glaring demon.
Mirrors, shields,
predators chasing prey,
shiny nothings and everythings,
old worn death life fire dreams
and all this
on one dancer's head.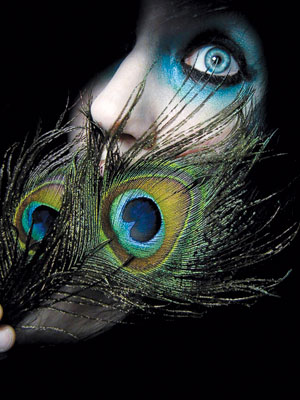 © Davina G., Abilene, TX