White as Poisoned Snow
MAG
She bit into the apple.
The agony rippled through her throat.
Down her chest, into the pit of her stomach.
Her head tipped back as the acid poured through her lungs,
Burning through the skin like butter on a knife.
The green apple rolled from her fingertips to the cold, icy ground.
Her vision clouded as her sheer emerald eyes rolled into the rear
of their sockets.
A gasp caught as the poison burned a purpled hole in her neck
and the air dripped down her front like liquid.
Her knees buckled and she fell.
She fell.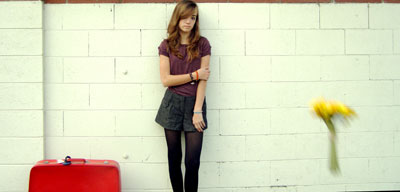 © Austin K., Studio City, CA