Relapse
February 15, 2010
I look into your eyes,
And all I see is the magenta blood pouring out.
I feel a warm breeze skim my ear.

I turn around, but there's nothing there.
Under the table lies the dead clown, hacked to death.
With smudged makeup covering his skin.

Bells ring, where are they coming from?
The long line of sinners in black cloaks,
Making their way to the little girl's funeral.
She was poisoned by the old ladies perfume.

As I come down the stairs,
I see faces come and go,
As though they are playing hide and go seek.
But I never win.

Toe nails fall from the sky,
Covering up the inches of dust on the wooden floor.

I am seeing things.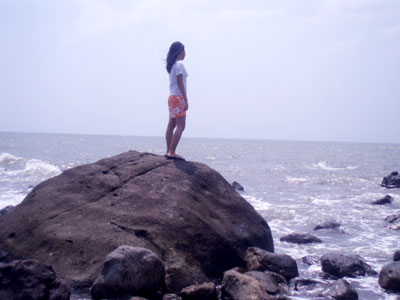 © Grace L., Bacolod City, Philippines