A Cracked Shell
February 15, 2010
Time goes on and I grow older, bolder.
My shell is cracking slightly,
My foot testing the water,
Water I once feared drowning in
And here I am, attempting to swim
After years of living life on the sidelines,
Observation plants seeds of wonder in the mind
And a vague idea of what life "should be like"
Causing dreams to blossom with succulent fruit, fruit ripe with preconceived notions of normal adolescence.
As of late, my fruit has been rotting
And my stomach fights to return to its old twisted way of knotting.
Still, I am stronger now.
And fright is slowly morphing into curiosity.
Terrifying feats gradually seem to become "Neat!"
My fruit has begun to ripen, though this time with fruit of a sweeter kind,
And now it is my apprehension's that have begun to sour.
Gone now are those days when "wallflower" was my dreary occupation,
A term looked down upon.
No longer do I wish I was the "normal, All-American gal."
I learned to accept my label as a part of me, as it is fitting, and I am proud to call it mine.
And I'm breaking out of my shell all the time.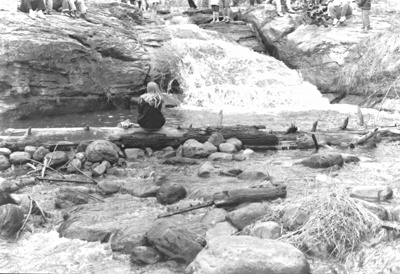 © Andrea E.,Phoenix, AZ