Tonight In My Mind
February 13, 2010
I understand you 100 percent true,
with no one else to talk to,
I write my troubles without vow,
please don't hate me now.

Do you ever lay in bed at night,
pondering all the things worth the fight?
Do you ever lay there and pray,
for that special someone, a good day?
Do you ever watch from afar,
as their beautiful soul gets a sudden scar?
Do you ever cry
when you think of these things as I?

They say I'm too young to think of forever,
but they're perfectly fine with me thinking never.
They say don't get caught up, let it be,
but they're fine letting me feel alone and seeing what I see.
They say this is stupid and ridiculous,
but they're okay with me walking hopeless and never gorgeous.
However, above everything they say,
I still find an escape so far away.

I know they'll say I have to find my own way,
yet if it wasn't for my way I wouldn't be here today.
I haven't committed a crime,
still they're all making me do time.
Every detail stuck in my imperfections,
if i could, i would make corrections.

Stop, I'm sick of being shoved,
Just once, I want to feel loved.
I know I'm going to breakdown and cry,
at least one time before my time here drys.
One time to feel loved and right,
the reason of all my sadness tonight.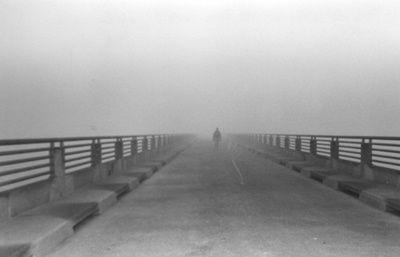 © Becky G., Westville, OH