Make Me
February 8, 2010
Keep me from waiting for too long,
Or if I am still waiting,
Come take me away. Come right now
And we'll leave. Come drag me from my chair.
Shake my shoulders. Slap my face.
Make me wake from reality
And make me move on.
Tell me I'm better than this
Though he believed I wasn't. Or tell me the truth-
He's gone. Never coming back
Like I'd wished as I sat, alone.
Heal my bruises. Talk to me till
I'm numb as the unknown
And I don't mind my own skin.
Like I was before he invaded my mind.
Tell me I'm beautiful
Not only tell me, but make me believe it.
You know I want to believe.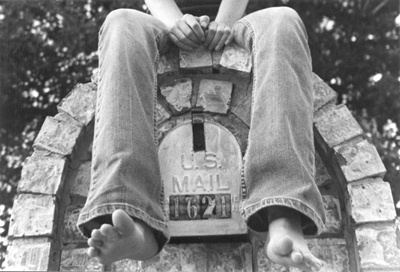 © Kris B., Lewisville, TX