One Of A Kind
February 8, 2010
Captivating Brown eyes,
Models long for her size;
How do I amount to her?

Attention toward her smile,
Trend-setter kind of style;
I'm nothing when compared to her.

Bad girl mentality,
Every boy's fantasy;
These traits are what get me concerned.

Don't you think she's perfect?
Being her is worth it
But there's something she needs to learn.

What she doesn't have, I've got;
Personality that I flaunt.
She lacks to be original.

She's "cool" because she's hot.
I'm "lame" because I'm not.
Why is this so difficult?

But I'm my own person.
I'm gorgeous and I work it;
Just trying to live my life.

So I may be different,
Obnoxious, and imperfect,
But I'm proud to be one of a kind.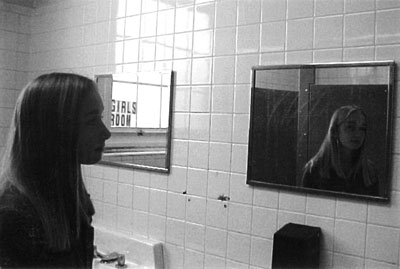 © Jill H., Pompton Plains, NJ