THE RETURN
February 8, 2010
From the edge of the land,
Where the earth kisses the blue sky,
there he came back,
the valiant roman emperor,
like a pheonix bird who,
arise from the ashes of struggle.

From blooming buds to giant trees,
dew drops to long rivers,
poor and rich ,slaves and citizens,
noble and culprits,beauty and beasts
everyone was astonished and amused
for the emperor,the hero was said to be dead.

Long six months ago, when the emperor left rome,
he was blessed by all the roman priests,
he was encourage dby each and every roman citizen,
he was given the heart of the lady who holds the shrine of beauty,
to fight against the most dangerous tyrant,
the city of Rome has ever seen.

Days passed,seasons changed,
many dawns broke and many dusks fell,
yet the legend never came back.
Rumours bursted out from tha nuke of a street:
"yes,our emperor became a martyor
he is defeated by the tyrant".

His death was celebrated with the tears of romans,
and a statue was built for him at the centre of Rome.
A swear was heard thet he will be honoured in the hearts of romans forever,
but that was same as all the pledges which was kept as short as a lightning.

The heartless roman lady, for her heart was taken by the emperor,
never droped a tear from her eye,
never attended his death celebrations,
did not even came to see his martyor statue,
for she was sure that her man will return,
defeating his foe,the tyrant.

And now the true love won!
The hero of the city returned,
facing another one magnificiant victory
by fighting like a lone wolf,
to hold the palms of his lady love.

Being returned,
he did not wish to get the wealth of the Rome,
he did not wish to take rest after the tedious struggle,
he did not wish to celebrte his victory with wine and cake,
but the one he wished was to have a
chariot ride through the outskirts of Rome,
alone with his lady, whose heart was bestowed in him.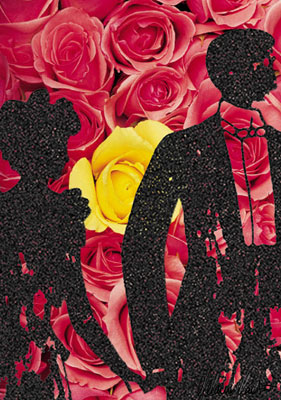 © Melanie M., Hendersonville, TN