The Gyre
February 7, 2010
You listen with sleep in your eyes,
For we've told the same story for the hundreth time
Still you move on with out any recollection
And we cease to exist.

Child, all we have are our memories crammed in a box
And as the years pass they tend to stack up
They become as long as a mountain range
You might decide to climb one day.

So step on my bones
Break my back and both my hips
For I will never be catatonic
As long as I am sound in mind, body and spirit
I will never cease to exist.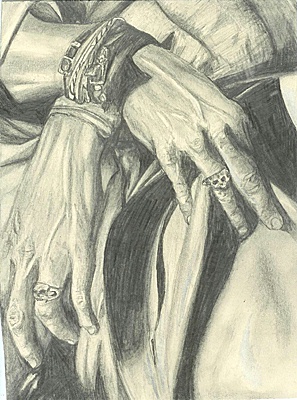 © Angela K., Kansasville, WI