Resolution
February 7, 2010
Resolution
How the times passed quickly
Clocks planned time
Calendars demarcated years
The past drew history
We couldn't change one tomorrow
We have things to do.
We will try our best
But it is not detrimental to the future
We already planted every hope
Why should we have to lose our thoughts again?
Everything is together;
The last time,
The last thing to decide, the last one
No moping, no wasting time, no matter what,
-hold hands together
We reach our goal!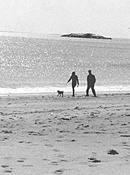 © Megan S., Marblehead, MA