Love Signs
February 7, 2010
Is love stronger than anything,
Can it last through fights?
How can you tell what love is,
If you think there is none at all?

Does your heart beat,
Every time your with her?
Do you get butterflies,
When you see her face?

Do you always smile,
When she talks to you?
Do you worry and wonder about her,
Even when you don't have to?

No one really knows the signs of love,
But can you feel them?
You might love someone,
But do they love you back?

How can you love someone,
If you can't yet love yourself?
Why are you afraid of love,
Is it because you may get heartbroken?

Don't be afraid,
And don't think of regret.
Because some day,
You'll find your true love.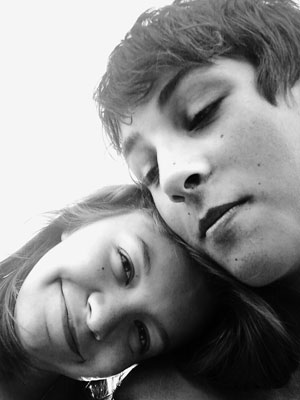 © Mollie D., Stacy, MN