All the things i once said.
February 6, 2010
You know how people say "be careful what you say, because you might regret it".
I always use to tell myself that that would never be me.
That I would never regret anything that I say.
I found myself eating my own words.
When I heard that he was going to leave.
That he might not be here anymore.
And I was left alone to roam my head of the things I once said.
"What have I done?" was the only thing that came to mind.
The words became poisonous over time.
But it didn't affect him, but me.
Now I'm left in tears with the words that I've said over the years.
Where is there left to go from here?
But only towards the forgiveness side.
I always took for granted that he would be here to stay.
Is this a way of god punishing me?
Is this the "I told you so" that everyone means?
This is pain that continues.
A open wound that bleeds.
Clean my soul because I meant no harm for what I said.
I no longer can rest my head as I fall asleep.
My words haunt my dreams.
"I hate you!" "I want you to die!"
I feel as if I'm slowing dying inside.
I always said that I wouldn't regret the things I once said.
But I now think that my words are going to cause my death.
If I knew it would have turned out this way,
Then things would have never been said.
Believe me when I say that I didn't mean for all this!
Don't go, please.
Don't leave me here to suffer, and live in my past.
I'm sorry, I said some stupid things I will admit.
But never in a life time did I picture this.
I can't even remember my last words to you.
I don't even remember the last time I said I love you.
Come back to life,
Open your eyes!
Give me a second chance, I promise I'll change.
The next time everything will be different.
But there's no second chance from here…..
What's done is done.
Can't turn back.
I've spoke too much in the past.
Now those words creep in my mind.
So I've silenced myself for the end of the time.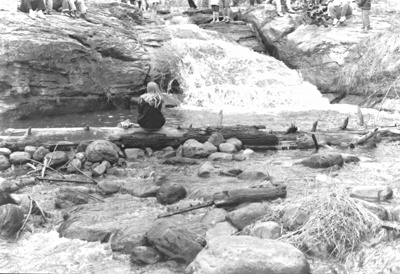 © Andrea E., Phoenix, AZ