wistful
February 2, 2010
In the background…
I hear the streetcars zooming by
As we kiss goodnight,
The feelings I get when I taste your lips
Are so indescribable…
As we continue to taste each other's lips,
The background and all the streetcars vanish…
So when I try to listen for the zooming of the cars,
All I hear is the beating of your heart against mine.

You stop…
I stop…

You look and see the love in my eyes that I have for you,
I look back at you and see the love and desire that you have for me.
So I pull you back to me 'cause I love the taste of your lips,
Your sweet embrace,
An' the way your heart beats faster when I'm near.

So finally we pull away
The cars are back,
A small chill is making its way up my spine.
So there I am missing that warm embrace
I once had,
As you walks to the car
And leave.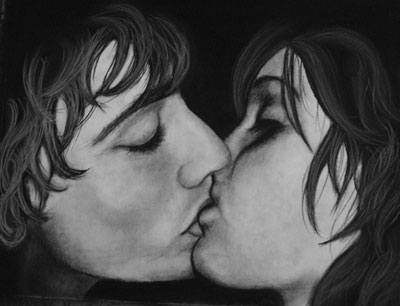 © Anna Y., St. Robert, MO