Suicide
January 31, 2010
For many,it's a thought.
Others,it's a cry for help.
And the rest,well,
Simply just commit it.

This word,for some,is life;
Considered an honor those
Who commit it for a purpose,
Ritual,manditory,or expectation.

People,also, think about it.
Boredom,depression,disappointment.
Most have wondered,many coware;
Backout for second thought or Fear.

Teens,especially,are no strangers.
Teens excessively use it verbally.
Those who do look for attention.
The quiet condemn themselves.

The action is also an last resort.
Many consider this,
"Suicide is the only solution."
The action is the only option to The troubled.

This word has many meanings,
Good or bad,this rages on.
Through our thoughts,our minds,
Our dreams,consider your possibilities.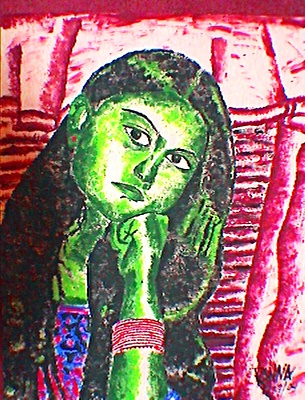 © Ranna C., Monmouth Junction, NJ