You're Better
January 30, 2010
I give up, you're better than me,
You, with your pants dragging behind on the floor,
You, with your ripped t-shirts and dirty underwear.
You're better.
I make your breakfast and slave over your laundry,
I clean your room and make your bed,
I give you my money and don't expect a dime back.
You win, you're better.
You, with your high school diploma,
You, and the two colleges you dropped out of.
You, and the fifty girls that roam in and out of my house.
You win!
You're cocky and insolent,
You're impatient and rude,
You're loud and ignorant,
But all that doesn't matter because you'll always be better.
You, twenty-years-old and living in your mother's basement.
You, with the occupation of a chair,
You, who can't walk down the block with his sisters,
It's all fine brother of mine,
As long as the world knows,
I give up,
You win,
You're better.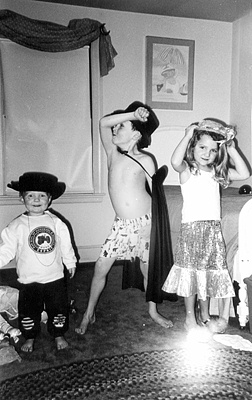 © Courtney M.,Marblehead, MA