He's Not You
January 29, 2010
He asked me to go to his wrestling match.
Guys in spandex touching each other?
I don't think so.

You asked me to go to your swim meet.
Which lane should I watch and
What size should the posters be?

He didn't put his arm around me,
hold hands,
Nothing.
Unless his friends said.

You gave me the most heartfelt hug
When I looked my worst
Before we were even dating.

He doesn't get it,
He doesn't get me.

We don't have much in common.
You're in the pool,
I'm on the court.
You wear jammers,
I wear shorts.
You camp,
I stay in hotels.

He might know me,
But you get me.
And he's not you.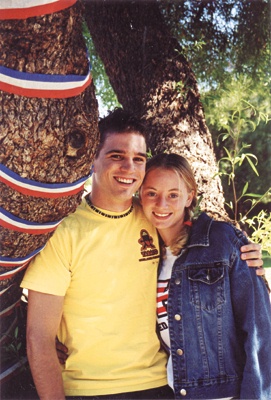 © Kelly D., Phoenix, AZ