How You Really Look
January 29, 2010
Your pallid face is covered in scars
From when they first tore you down.
Your head's surrounded by spinning stars,
Because they took your brain, and it can't be found.
Your hair is dyed a boring gray,
It makes you look ugly and worn.
Your sense of self has given way,
And a dribbling clone has been born.
You've lost your mind, convinced yourself
You've cut your soul away
Packed your originality on your closet shelf
Where your dreams and passions wither by the day
And when your "style" becomes useless to you
You won't know where to go.
Because you'll no longer have the support of your crew
And there's no time left to grow.
So look in the mirror one last time.
You can't get back what they took.
Your body is caked in muddy grime.
This is how you really look.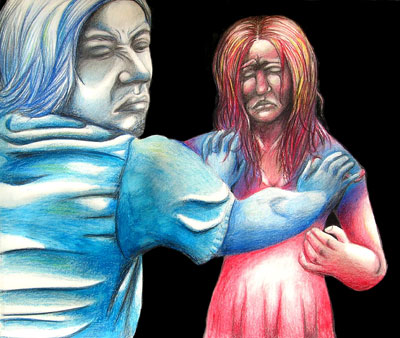 © Jessica P., Bethel Park, PA