Upon Her Gaze
January 29, 2010
This are my heart's honest thoughts, no lies, no regrets, for this are pure feelings.
She knows of my feelings
But am still no more then
A friend in her light brown eyes,
None the least I try time and time again to prove
To her that I can be more.
Yet she ignores me, my heart Beating faster, harder, and
Vividly with over flowing feelings of love.
Just looking at her timid but bright
Smile every morning makes my day.
The way her dark hazel like hair waves
So smoothly as the waves of
The endless ocean as a gust of
Wind rushes trough it, the way
I get lost in the desert of her beautiful brown eyes,
The sound of her voice is as beautiful as
The singing of thousands of heavens best angels,
Her scent as suiting to the soul as the smell of hundreds of red roses.
But what I find more attractive about her is that lovely
Personality of hers, ever so sweet,
Calm and above all so immensely caring,
But sadly as I said before
Am no more then another friend
In her beautiful
Gaze.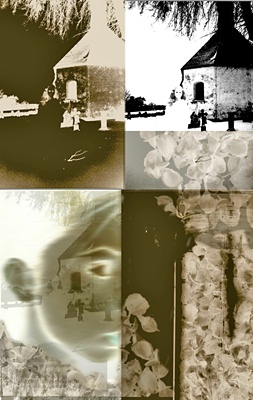 © Shann L., Tai Po, Hong Kong