I Saw Fireworks That Night
January 28, 2010
Hey there, pretty boy,
Standing 'cross the yard.
Is it me you're waiting for?
Come near, its not so hard.

The way you looked at me that night
I hoped to see you again.
No words could describe what I
Felt deep inside just then.

Your eyes in mine were happy as
The world spun 'round and 'round.
My smile could have easily
Lit-up our little town.

I felt the comfort by your side
You made my heart skip twice
You stole the breath from 'neath my lips
You're company was nice.

Who knew a simple stranger could
Change my life so fast?
I saw the twinkle in your eyes
In the midst of the fiery flash.

That memory is tucked inside,
The night we had our fun.
I'm happy 'cause I loved you and
Our time had just begun.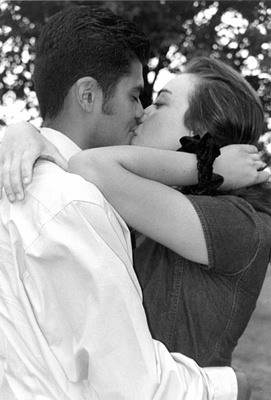 © Yaniris M., Boston, MA