The simple things
January 28, 2010
The rays of the sun and the feeling of the wind through my hair makes me smile,
the whisping sound of leaves hitting the pavement,
the pounding of five year old sneakers passing along,
makes me smile.
It is the small yet somewhat cherishable
sounds of the day that make me the happiest.
So, why is that I can not feel the happiest with you?
Is it because i dont understand you, or is it because you dont understand me?
Maybe you dont understand me, because as you can see only the simpliest things make me the happiest.
Yet, somehow even you question what else can you possible do, you have done it all.
Well, maybe you should step back and see, that what you have done is all wrong,
All i ever simply asked was for you to love me your best.
Yet, all you do is bicker, all you do is linger, linger around as if your the victim.
But your not, i am.
I am the one alone.
I am the one who is angry becase i miss you, the old you.
But he's long gone now.
It's all gone now.
Isnt it?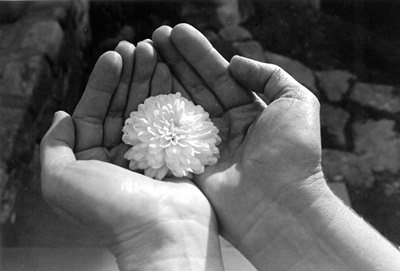 © Beth S., Marblehead, MA