Death by Fear
January 28, 2010
I waste in sighs, as my head lies against the pillow.
My soul fills with sorrow, as I watch the sky brightens for tomorrow.
I grow weak, as I seek for sleep.
My heart races, as fear braces me.
My lips quiver, as my body shivers.
My mind drowns, as the sound grows.
My heart starts to skip beats, as I slowly slip away.
My fingers tingle, as my mind unmingles .
I finally slip away right before the new day.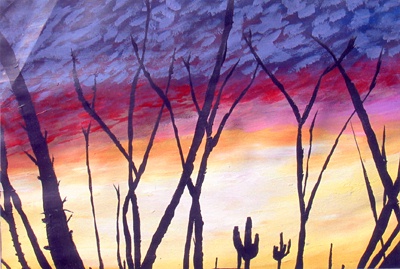 © Kassia C., Phoenix, AZ