Let it Be
January 28, 2010
The mysterious tree withers away.


It's no longer sweetly swaying in the breeze.



What happened?
The sharp branches of other trees pierced its sides.



It's not alive.
Its abundant looks were viciously grabbed away.

And we thought we would never see the day



It's weak, no longer can it speak.



It's been bruised, fused, misused.



Still we don't see.
That it's you, it's me, we won't let it be free, we won't "let it be."


Fear.



Year after year, not shedding a single tear.



And we thought we were being fair?



Like we care.

Once more, we are a bore, we are picking it to the core.



We are blind, in a bind, we can't find kind.

What exactly is the cost, of being so lost?


Alone.



We haven't shown, what we own.
Can't you see?
That tree, it's you, it's me.
"LET IT BE" FREE.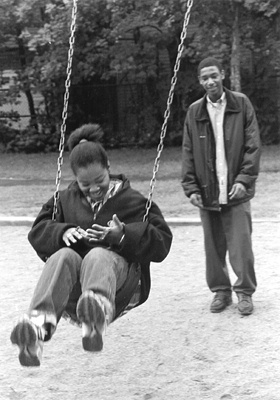 © Yaniris M., Boston, MA