Rainy Day Stranger
January 27, 2010
This is my mid-morning song
To sickly bitter steal sorrow
The Smiths hum on clouds above curbs on wet streets
I squint, keep looking, but can't see any tomorrow
A ghostly pale figure in soaking white dress,
Waits patient at the corner to get some rest
Moist, grainy lava tears, I hate the heat and the light
Mellow, sorrowful years, I don't know what it's like not to fight
Approaching, downtrodden I ask my newfound stranger

"Miss, I don't mean to be bold, what's it like when you die?
Is it freezing and wet like some thrashing wind moor?
Because right now is about the same

Or tepid, a soul whose energy has run off
Really, is dying this tame?
Because if it is reckless, rebellion, and flying
Then I want it right now and I want it like breath
And if maybe it's beautiful, cozy like a prayer
Then I'm hoping someday to get there."
She pats me,
Shy grin
She sighs,
And leans in
"Oh no, it's much better

It's soft and quite sweet



It's like The Smiths in the sky


Or the rain in this street
Dear, I've been there you know

Can't stay I've got somewhere to go




I'll be later than late he knows


But oh, do promise to tell me how it all goes!"

Then soundlessly she left me, image but a fogy cold blaze
She disappeared altogether, into shimmering moist haze.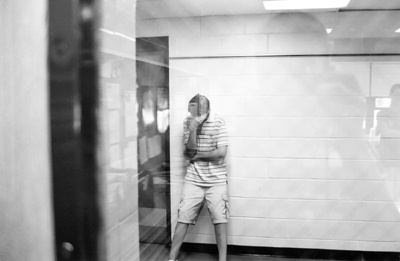 © Kyle W., Pompton Plains, NJ