Journey that Changed my Life
January 26, 2010
"45 days at Rose Hill" is what Dr. Obleton said,

As I listened to those words over and over as I lay in the bed.
I woke up and got ready for orientation,

God knows we needed the consultation.
As I got to the door of the cafeteria,

I looked and saw faces that looked familiar.
I saw people from middle school that stayed in trouble,

I knew when I got there to stay in my bubble.
As I approached the gate on my first day,

I wondered how and what I would say.
I came in and had to sign in,

That was how everyday would begin.
The day went by pretty fast,

Looking at the time it was 3 o'clock at last.
School at Rose Hill was not as bad as I thought,

Considering the fact I couldn't wear clothes that I bought.
Black, navy, and white were the colors we wore,

Until, we exited the Rose Hill door.
Sometimes at lunch we would listen to Mr. Freeman,

The stories made you really think even though they lasted all season.
The teachers at the Hill really care,

Even when work is difficult and you want to pull out your hair.
Teachers there help you until you understand,

But you must remember they're still in demand.
My attitude is what I want to change before I withdraw,

Then I will re-enter the doors at William Henry Shaw.
I will miss it here but there is no worry,

I will come back to the Hill one day to tell my story.
The story of the girl, who didn't do right,

The girl who the teachers said was so bright.
Most of all the transformation of all how, Rose Hill Alternative School changed my life.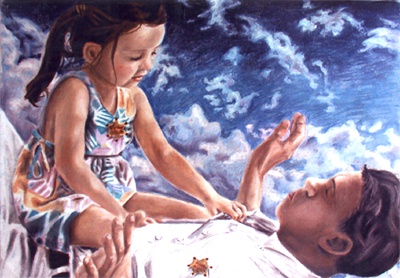 © Meg Sullivan, Andover, MA