What time will bring
January 26, 2010
Time is never changing.
But that doesn't mean that we don't change.
We do.
We change with the time.
We adapt.
We evolve but that doesn't make us smart.
We evolve just like a tick, doing what we can to survive.
Jumping here and there, using others to live our lives.
We build up and we tear down.
But time is not so nice to you forever.
We age like sour milk, and soon we will spoil.
Our shelf life will end and we will be replaced.
History is in the past they say.
But they fail to see the pattern.
It stays the same just like time.
History repeats, the warnings are in the books.
Time is inevitable.
Tomorrow will come and end.
Time must be accepted.
So I accept.
I will enjoy the time I have and ride the wave until the wave exists no more.
I will let it carry me to the ends of the earth if that is where I must go.
Time will never end but maybe we can savor the time we have left and save it for another day in which time will surly bring.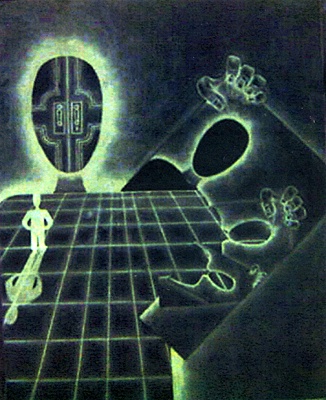 © Andrew P., Muleshoe , TX