Reflex-On
January 24, 2010
You.Clueless. Unsure.
Why hurt yourself?
Theres hate.
Seeing into your eye.
Theres a better place.
Nose.
You are maximized to great lengths.
Jealousy. In your tips.
Touching. Embrace it.
There are ungreat legs.
Take adventure for once.
Flaws. More Body.
Baboon. You bite.
Stings.
It stings.
Tight.
It feels tight.
I reach out to hold on.
.help.
Theres no one's help.
Reality kicks in, my legs.
Reality is my flaws.
My monster is guiding me to a better place.
Eye.
Cry, baby.
Before it's too late.
Press the button,
Turn your reflex-on, off.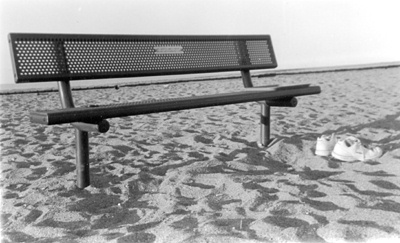 © Jenna H., Marblehead, MA