War: A Criminal
January 23, 2010
Sun shining. Birds twittering. Trees dancing. Pebbles skipping.
Children sitting near lake. Toes touching fresh water. Ripples reaching lake's end.
Serene. Innocent scene. Fresh like green.
Moon staring coldly. Owls hooting loudly. Tree roots moving. Mountains violently crumbling.
Childhood now belongs to memories. Feet treading on bloody soil. Nuclear explosions spread around earth.
Chaos has come to stay. No clouds, but smoke in May. Sad like gray.
Dawn finally comes. Sun peeps from horizon because cannons sunk. Grass patches bald. Youth drowned like pebbles.
The lake no longer fresh. Sun's rays boils lake for simplicity is extinct.
Yet there grows an olive tree. Doves underneath its shade. Chirping the tunes of yesterday.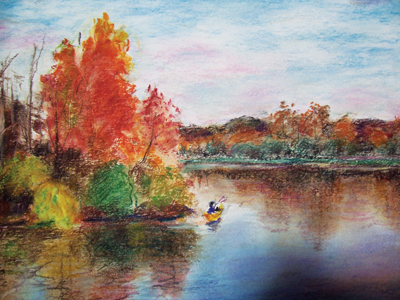 © Xiao H., Naperville, IL