I miss you already.
January 13, 2010
I've met a guy around my age, around 18 or so.
His kind eyes let me in and man i never want to go.
He's shown me truth and beauty, in a world so unknown.
I felt it deep inside of me, it shook me to the bone.
He said that I could touch the sky, so close clear and blue.
I layed all day by his side, he taught me something new.
I've looked passed all his minor flaws just to find a smile
He said he had to leave "bu.t girl it's only for awhile."
I begged him to stay and said he didn't have to go.
I said that i'd be waiting as the tears began to flow.
There's been way too many cold dark nights, that never seem to end.
And the days are getting longer, but god i still pretend.
The dog fills his presence, and his family helps me by.
I wish i still had him here, when i start to cry.
His calls are getting shorter as his voice begins to harden.
I'm determined not to let him fall, they say his soul is being pardoned.
Just remember there's a girl back home, missing your loving touch.
especially when the world out there seems to be too much.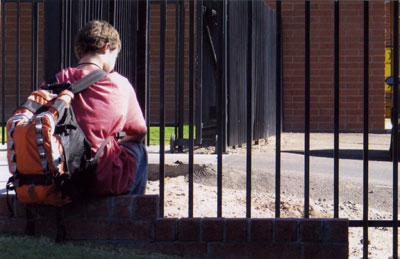 © Molly L., Phoenix, AZ