Confused
January 13, 2010
Why can't I love you?
Why can't I show you how I feel?
Everything is so real,
But only when I'm with you,
Does it feel more than real,
When it feels like everything.
Like every part is whole.
Love is taking over me,
But I can't seem to take control.
I want to show you what I think.
But when you're near,
Everything in me blinks.
I can't see or hear anything clearly.
Like everything goes bleary,
Because I love you.
But do I love that I love you?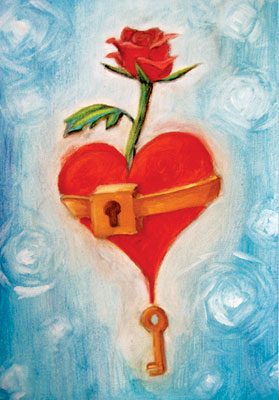 © Louisa L., Pleasanton, CA