The Dark
January 13, 2010
Sleep is overrated.
I don't need it.
Tossing and turning is not for me.
I can't take the noise that comes in the night.
The monsters that come in the night.
The shadows that come in the night.
They chase me to the edge of sleep, so that when I wake I can see them wrapped in the cloaks that they hide in.
They call them shadows, but I know better then the people that make me sit still and talk.
They give me a 'cure' but it only helps during the day.
At night I see them.
They wait until the sun has gone and have left me to my bed, my rest.
But I don't rest, I wait.
Like they do for me.
They see me and I see them, the ghosts of the night.
The moon illuminates the fingers at my window.
They scratch and screech, they try to get in.
They frighten me but I know that they cannot get in.
I have nailed my windows shut and covered them with wood.
Sometimes I smile to myself in the dark because I have outsmarted one of my enemies.
But I have others.
Ones that wait in my closet, under my bed, and outside of my door.
They can get in.
They wait until I close my eyes to jump out.
But why is it that no one comes to help anymore when I scream?
Why can't they see them?
The people with the dead eyes that stare at me from their corners?
The monster with the claws outside my window?
The ghosts on the wall?
I see them.
But unlike everybody else, I look.
I look at them like they look at me.
I hear them like they hear me.
I hate them but I have grown to know them as the unavoidable.
They will never go away.
They whisper the secrets of the dark to me.
They tell me every minute that I am in that dark, locked room.
They say that I will learn to lead a normal life.
That I don't have to stay here if I cooperate.
As long as I lie.
But I won't because I know that if I leave, then they will fallow me.
As long as there is a place for them in the dark.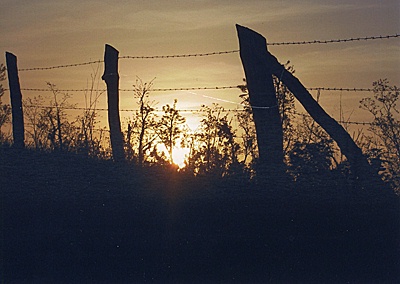 © Michael T., Letart, WV