Failing To See
January 13, 2010
When I first heard your name
and teased you about it in jest,
I really thought,
"no name could be more marvelous."

I tried to be near you
under the pretense of friendship,
but those moments were daunting
in the restraint I had to show.

Anytime I was around you
I had to quell my tongue,
only wanting to shout out
and proclaim my fondest reverie.

The day I shivered beside you in the frigid cold
and assured you that I was fine,
all I wanted was your warm, gentle
embrace.

When you persisted, grabbed hold,
and my cheeks flushed crimson-red,
I wanted nothing more
than to hold tight and never let go.

When I leaned in with pursed lips…


and you pulled away
I was wrought with sorrow,
devastated.

But I told you it didn't bother me:
the tears I shed in secret
wouldn't stand in the way of me
loving you.

When you stopped talking to me
I was silent to your neglect,
hoping that it was
a misunderstanding.

I remained hopeful,
believing all the missed calls
and missed opportunities
to have pained you as much as me.

I remained hopeful
for as long as one could be expected to,
and even beyond that,
for you were worth it.

But your absence proved
a grievous presence.
And soon I was lost
in my own anxiety.

I know I wasn't always
"clear"
but clarity is overrated,
vastly overrated.

Through the confusion and intangible haze,
I was always clear
about one thing.
One simple thing.


I loved you.


And as clear as that was,
it just wasn't enough
to resonate with you.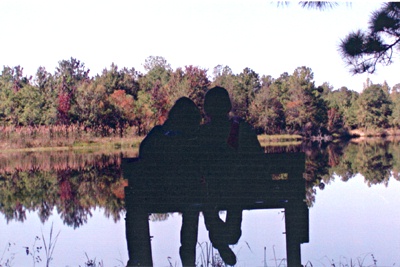 © Heather J., Slidell, LA