Everybody's Watching
January 12, 2010
I step onto the stage
Walk to the stool, one foot in front of the other.
The spotlight stares intently down at me
Tracking my every movement as I take a seat.

My eyes flicker to the audience
Search for familiar faces
But the lights are bright, blinding
And all I see is black abyss.

I fit the curve of the wood against my leg
Arrange my fingertips
Push against the strings to form the first chord.
The pick rests between my thumb and middle finger
Hovers, waiting.

I can feel my friends looking at me expectantly.
I take a deep breath and
Strum.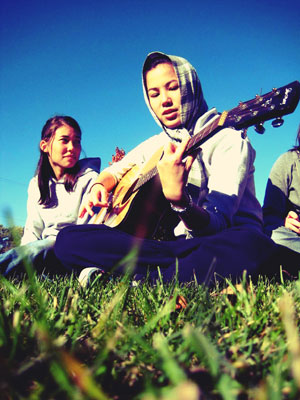 © Seita O.