saving a life.
January 12, 2010
my life is like a river, slowly swimming away in the depth of the muddy waters as my sight of beauty fades to black.

i am drowning with the taste of my past, present and future as i walk down the streets and my life flashing before my eyes, while i hear people screaming to stay alive.

terrorismis a word i dont speak.

discrimination is things that i see.

is it possible for a word to turn into reality in the speed of light.

when my innocense turns at gun point. when i am solitarily accused of living my life.

i am aqquited of the nonsense.

these streets that i drag my feet across are like poison. they have taken away the lifes of many others. i fear that death shall come at an early age for me and my brothers who want to have a life to write and share.

compare to music and dont waste time, who want to have a job so they have to pay attention in school.

i am not brainless i will try to save my life, i will stop with the lame excuses and retarded imitations.

i will give myself a chance and show many other to never let down.
i will save my life and by writing, hopefuly by writing many others will follow.

i am the one with power , my strength is called paper and a pencil.

i will let my words come off my page so my writing can come to life.

i will publish and say and show the world that life is just an innocense with power and control that cant be underestimated when everything turns cold.

i am letting you know that my writing is a passage way, unlike these streets it will let you grow.

im taking a deep breath to fill you in that im saving a life and thats how i know that my time is now and im not letting go.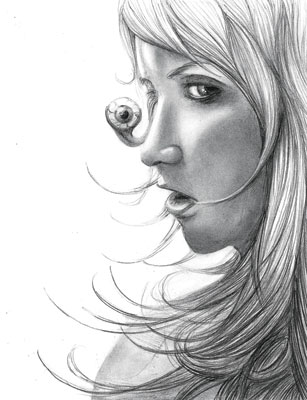 © Jessica P., Bethel Park, PA