the dieing.
January 12, 2010
Blinding lights
creeping shadows
breathing on my neck
whispering
angels silently watching down
death is grabbing me by my ankles.
water is rising up to my neck.
im trying to take in my last breath.
slowly drowning.
going underwater.
not moving, not going anywhere.
stuck on the floor like a tree with its roots.
suffocating, trying to hold my breath.
walls turning moving in fast
spikes
tear holes in my cloths and peirce my skin.
my mind goes blank
staring at a broght light.
BEEP, BEEP, BEEP.
i am startled by my alarm clock.
i wake up screaming.
silencing my alarm i quickly run to the mirror and realize it was all a dream.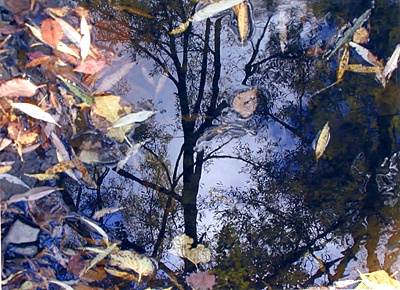 © Alex B., Rome, NY