Bottle breaker
January 12, 2010
Just one more shot he says,
then another blow to her head.
Heart pounding filled with fear,
All he cared about was his next beer.
And when he's done and the bottle is empty. Were will the next bruise
be? Or stab wound entry.
Last night he came to sate a different thirst.
He left her like an empty bottle.
Laying crumpled on the floor.
She picked up the nearest bottle,
filling herself with spirits.
Breaking from reality.
A good girl broken from his stupidity.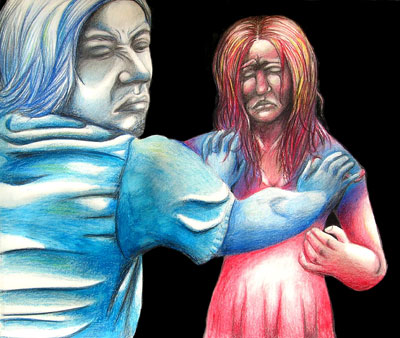 © Jessica P., Bethel Park, PA