Secrets
January 21, 2010
As I burrow, deep into myself,
The pulsing pleads of my near and dear ones
Echo inside my mind,
As they beg me to open up,
Confide in them,

I scoff, Why do I need them?
They are only a burden upon my shoulders.
So I shrug them off, and don't look back,
Confident and Independent.
For dependence only leads to weakness,
I think.

It leads those on who I lean, to grow tired of me,
To drop me, and walk away.

But as I walk further away,
As the days pass,
And I try to cope,
Somewhere inside me, I know that I need them,
To lean on,
To cry on,
And to shoulder them, caress them and comfort them.


So, I turn around and walk back,
threading my path with theirs, only hoping for them to take me back.
Because now I realize that I need someone, to talk with, laugh with, someone with whom I have no secrets,
Someone with whom I am one.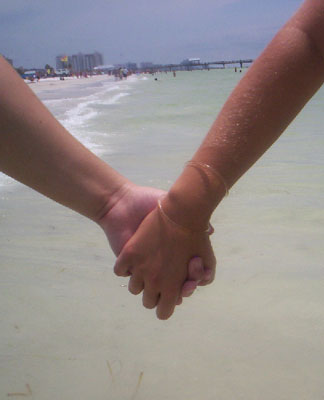 © Belinda H., Palm Harbor, FL