Daniel
January 23, 2010
Why must you make fun of me
Why must you stare at me
I'm just trying to be normal like you
I may seem far from normal too.

I just want people to accept me
Even if I am a little different, you see
I don't like it when you point and stare
I don't like it when you laugh and glare.

Just because I don't act the same
doesn't give you the right to laugh and make games
I wish I was accepted, I truly do
I wish everyone understood me too.

My family is all I need
When I am with them my behavior is freed
They don't judge me for what I do
I love them so much and they don't have a clue

Although I wish I could be normal like you
I realize that I am normal too
I may not seem normal in your world
But in my world, I can be who I want to be
And nobody is going to stop me.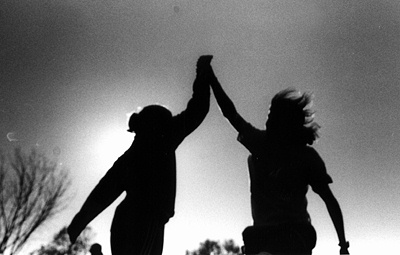 © April P., Marblehead, MA