The Dream
January 20, 2010
My life, although not interesting to some,
Is filled with massive amounts of fun.
My friends help me through everyday,
And they ensure I will never feel gray.
My life is full of many important things,
But none are as important as my dreams.
Soccer is my life and my dream.
To me, it is everything.
The wind, as you run toward the goal,
Feels as strong as my forever happy soul.
Dew from the early morning seeps through my shoes,
And a chill runs through my body like an electrical fuse.
The ball, rolling fast, leaves my foot
And I watch as it sails into the nook.
Top left corner, my breath is weak.
It flies into the net and my whole team freaks.
The final whistle is heard across the field
It is as piercing as a wound not yet healed.
We had won the game and everyone was thrilled,
But my heart was less than filled.
This wonderful place feels more like home everyday.
And I wish that I could forever stay.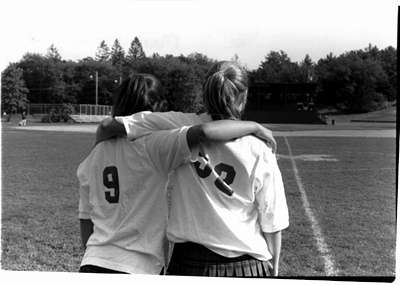 © Kelley C., Marblehead, MA