muchacho response.
January 20, 2010
it's found deep in the heart
tucked in the corner of the muscle
hidden behind the soul
stowed away next to the emotion
and nudged right up against feeling.

it comes out when threatened
by a playground bully, or
a teacher threatening to fail you
or maybe even a friend inadvertantly
just having fun.

it is powerful, unlike everything else,
indescribable by words too inferior
to show its true nature.
it stands for so much more than the story
that weakened words can tell.

it has no name, nor reason of existance.
it's just kind of there, making a
home for itself inside the heart
and being the driving force
behind poetic inspiration - for everyone.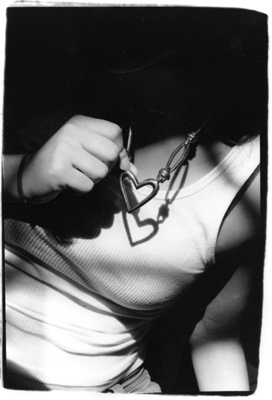 © Julia R., Bethesda, MD