Stuffed
January 19, 2010
The way your eyes fluttered
when your family devoured your cooking
creating a gathering of red faces and smiles
throughout the night. Stuffed Pork Chops
sizzling in oven, the aroma of honey dew
a driving force of conversation.

Your smile, red lips opening showing your off
white teeth, protects your house like
the fortification on a Medieval castle.
There is always a dim light on in the kitchen
to which a stranger can walk in.

Night falls, talk climbs.
The sound weaves in my ear,
I can hear all the static but my
ears can't comprehend the ramble
while I sit on the beige leather couch
fiddling with the Comcast remote.
When you talk, your family lifts their heads up
and drops their dialogue without hesitation.

Your past, filled with breast cancer walks
and charity donations is invisible compared
to your adornment of family.
You speak that your ailment
can be considered a misery,
The doctors are getting me through it,
but in your glistening blue,
almond shaped eyes I can tell
that it drives you to peel the
skin of the boiled potatoes.

You give me hugs and kisses,
Like you still remember my name. You give
all that you have while preaching
that your family is their gift to you.
You're stuffed with knowledge and rewards that
come out of you like winnings from a slot machine,
and I know that when you say,
Life is what you make of it,
will stick in me like
your dry-rubbed pork chop.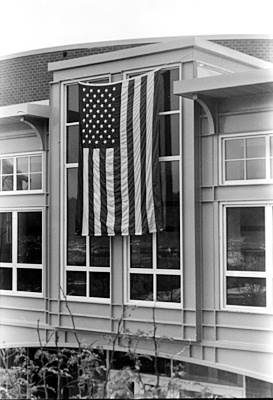 © Chuck K. Marblehead, MA