Street Lights
January 19, 2010
Street Lights

A beaten to death, lonesome car,
Speeds off the dead-end road.
Red lights pause all forward motion.
A rusted workshop flies by in the window,
At any time ready to shatter to the ground.
Beat up signs line the streets for miles.
Rear view mirror reveals no past.
The town is as empty like the bottles
He drank every night.
The sky opened up and showered the town with tears.
No stars appear in the blackened sky.
Every street light burnt out,
Nothing but the faint glow of the moon
To illustrate what is up ahead.
The engine sighs before it's thrown into park
With no more ground to cover,
This journey is over.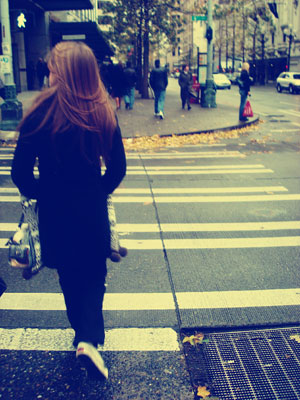 © Adria O., Edgewood, WA